Research
There is a lot of time and money being invested into diabetes research, but you don't have to be a scientist –or a millionaire – to be a part of it.
Here are a few ways that you can get involved. 
Looking to contact CDN about your own research? Fill out this form.
Research Studies & Data Collection
***Please note you must be 18 years or older to participate*** Dr. Edelman and the staff at Taking Control of Your Diabetes (TCOYD) are collaborating with the Behavioral Diabetes Institute (BDI) to conduct a series of research studies over the next few years. These studies are designed to lead to a better understanding of problems experienced by people with diabetes and their families. TCOYD and BDI want to know if you wish to learn about these new research studies when they are ready to begin. At that time, you can decide if you wish to participate in them. You have no obligation to actually participate in any study. Click here to learn more and/or register.
The Natural History Study of the Development of Type 1 Diabetes will study people at increased risk for type 1 diabetes to learn more about how type 1 diabetes occurs. TrialNet is screening close blood relatives of people with type 1 diabetes because relatives of people with type 1 diabetes have a 10 to 15 times greater risk for developing the disease than people with no family history. Click here to learn more and find out if you or someone you know is eligible.
Relevant Reading:
The T1D Exchange pushes the boundary of the traditional research and development model by connecting the experience of living with T1D to the data about the disease. The result is a place where different perspectives are exchanged and faster progress can be made. Click here to learn more about the T1D Exchange and how to get involved.
Click above for a list of studies for people with T1D and their family members in the New England area.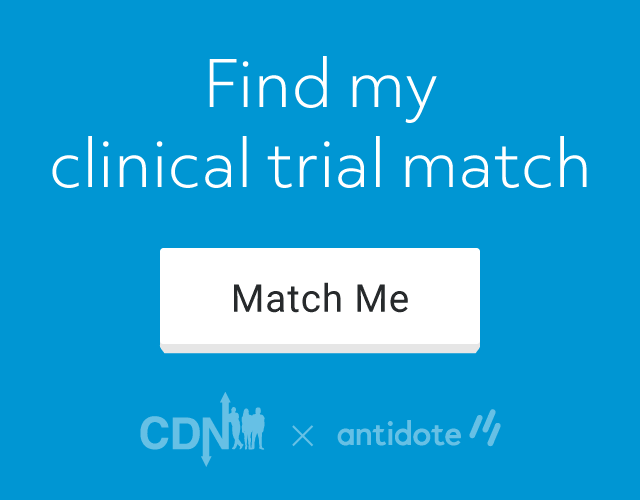 Antidote is a digital health company on a mission. The organization's aim is to accelerate the breakthroughs of new treatments by bridging the gap between medical research and the people who need them. It's a collaborative movement to shape a better medical future. To get started and to see what your clinical trial options might be, click the box above and enter "diabetes" into the search bar.
This website
provides a list of health trials looking for participants. Type "diabetes" in the search bar and you'll see a list of trials with a summary of qualifications for participation.
Cure Research
Here are links to some of the institutions doing cure research, and what they are up to – exciting stuff!
Artificial Pancreas Research
While an artificial pancreas is not a cure, it's still pretty cool. Check out some of the prototypes leading the way in artificial pancreas research.
And if you ever want more information on research, our friends at DiaTribe do an amazing job of covering what's going on in the diabetes world. Recently, the American Diabetes Association published an updated version of DiaTribe's book, "Targeting a Cure for Type 1 Diabetes." Check out the summary of the book 
here
, which is available 
for purchase
 for $9.99.
Resources
Check out the following resources to for even more information and support: